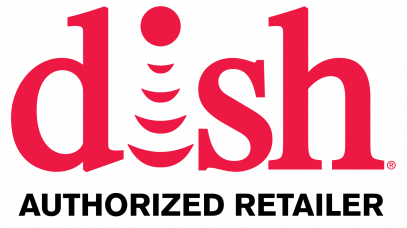 The Best Value in Satellite TV
DISH is ranked #1 in Customer Satisfaction by J.D. Power and our customers for the third year in a row.
Unbeatable Features
Record up to 16 shows at once so everyone can keep up with their favorite movies and shows.
2,000 Hours of DVR Space
With 2,000 hours of recording space, you have more than enough room for all the sports, news and entertainment you love.
Something for Everyone
With over 80,000 movies and shows in the On Demand library, having a movie night is easier than ever.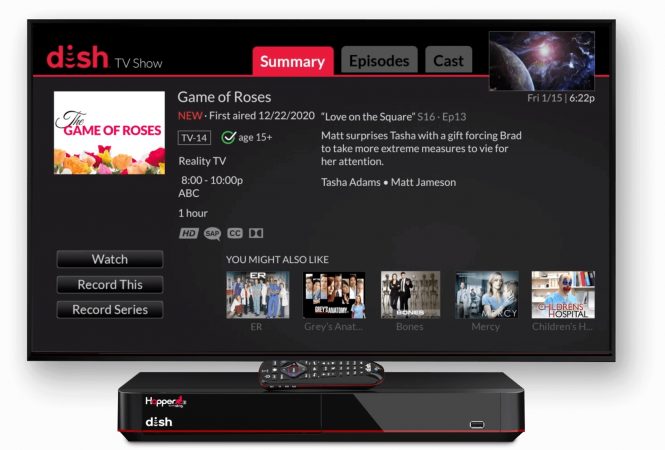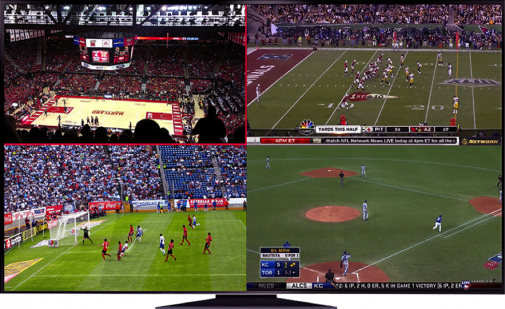 Turn your TV into a video wall! The Hopper 3 includes an unique feature that divides your TV screen into 4 smaller screens while maintaining excellent picture quality. Pull up your local weather, the game, the news and music all at once. Select which programming you want to tune into and enjoy. This option is perfect for college football, March Madness, holidays and more!

With the built-in Amazon Prime Video app on DISH, you'll never have to change inputs on your TV to access your favorite shows. Just select the Prime Video app in the Hopper menu and you can instantly transition from DISH programming to your Prime Video account and back. There's no easier way to access all your favorite channels and the complete Prime Video library on one TV.
It's easy watching your favorite programming with all of the advancements made in television. That's why DISH was the first TV provider to include a Netflix app right in our set top box. It's also why we are continually innovating to create the ultimate one-stop shop for the best entertainment experience.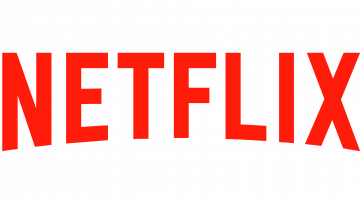 Watch YouTube videos on Dish
With hundreds of hours of video uploaded every minute, YouTube is an amazing resource. You could spend a lifetime watching cat videos alone. From DIY projects to music videos by your favorite artists, search for anything you're interested in.
With Pandora on DISH, you are in complete control of your entertainment. Pandora lets you enjoy personalized radio stations, all from the comfort of your home. Listen to your favorite songs, while also discovering new tunes at the same time with Pandora's immense and constantly updated library. Listen to your favorite tunes from a previous era or find that new catchy radio tune, you can do it all with on your TV screen with Pandora on DISH.