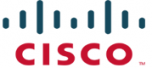 The global market leader in network switch manufacturing. Make your smart buildings smarter. Smart building technology can make your workplace healthier, greener, and more efficient to operate. Cisco DNA Spaces works with our switches and access points to act as a unifying layer between different IoT solutions from multiple vendors.

The heartbeat of your home theater - connect everything, play anything with the very latest technology from Denon. High power performance produces a dynamic and precise listening experience.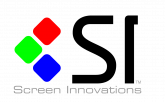 Projector screens for indoor, outdoor or even ...wait for it.....
the International Space Station.
Maximum screen height is
15.75 FEET! Highest performing
ALR (Ambient Light Rejecting) on the market today. Made in the USA!
We are an authorized DISH Network television retailer specializing in satellite television. In addition to all of the content available on Dish, you can also play your favorite streaming services like, Amazon Prime, YouTubeTV, Netflix and HBO, all from your Dish Hopper3 receiver!

The global market leader in digital signage media players, provides free software and cloud networking solutions for the commercial digital signage market worldwide with products are known for their reliability, affordability, technology and unsurpassed performance.

Kwikset is the leading residential lock manufacturer, making homeowners feel safe since 1946. SmartKey deadbolts, keyless entry combination locks, connected home technology, first-to-market smart lock and a wide variety of styles and finishes.

Quality and field-proven reliability with more than 15 million systems deployed incorporating the newest, fastest and most robust technology available. We continue to deliver advanced, more reliable and exceptional residential and commercial solutions.

For more than 20 years, pioneering smarter solutions that deliver total protection for millions of homes, businesses, and families – including our own. We deliver professional design, installation, and 24/7 monitoring.